Surprise
!
With preparations over, it's time to eat Christmas dinner, the best meal of the year for most of the hands.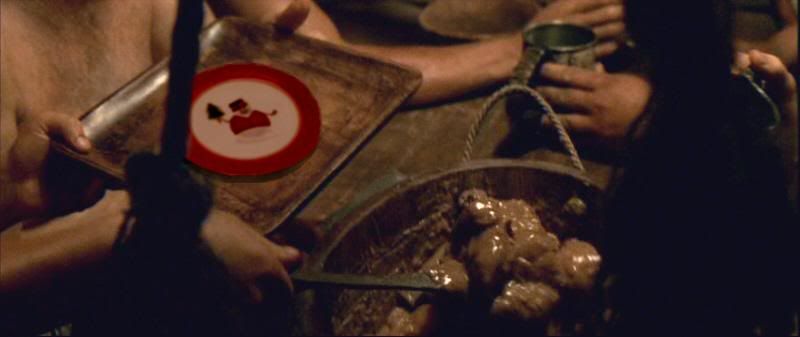 Everyone celebrates in joyful gatherings (of carefully scheduled watches) - the
Surprise's
crew forward in the mess deck...
...and her officers aft in the captain's great cabin.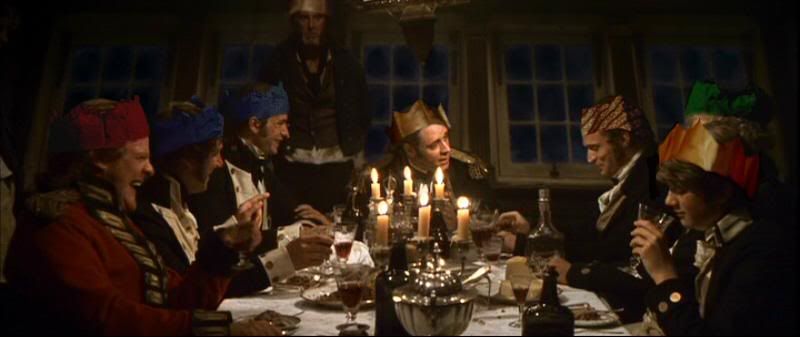 They eat, drink, and make merry until the late hours.
"But doctor - with respect - if they
are
flying reindeer walking about up on deck, they're out of our class!"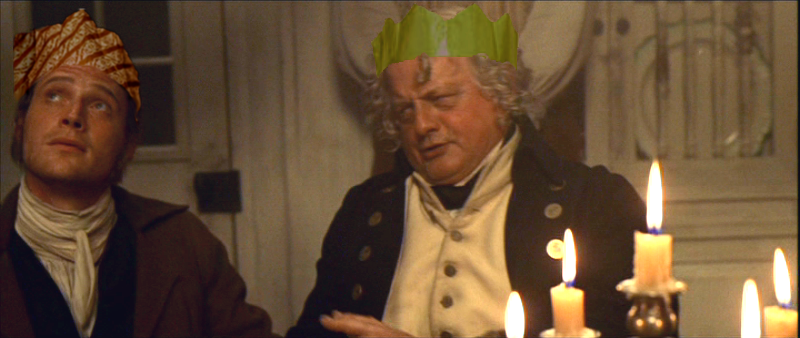 "Uh-oh, I know one sleepy midshipman who needs to go to sleep..."
...because tomorrow IS CHRISTMAS DAY!!!"
next page -->
Christmas Eve has arrived on the