With wrapping paper so scarce, the Surprises have to find other alternatives.
Some use scraps of old sailcloth.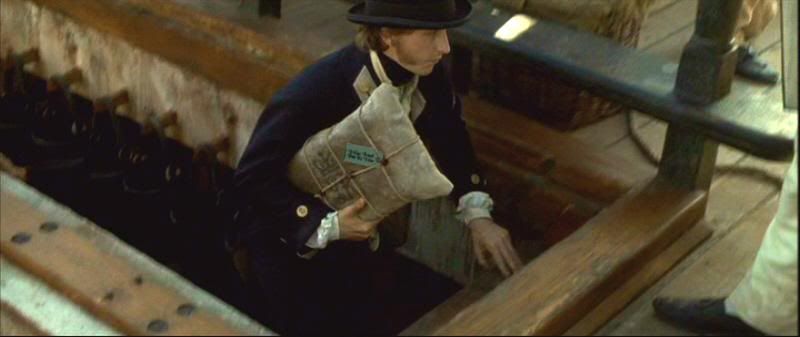 Some use more than scraps.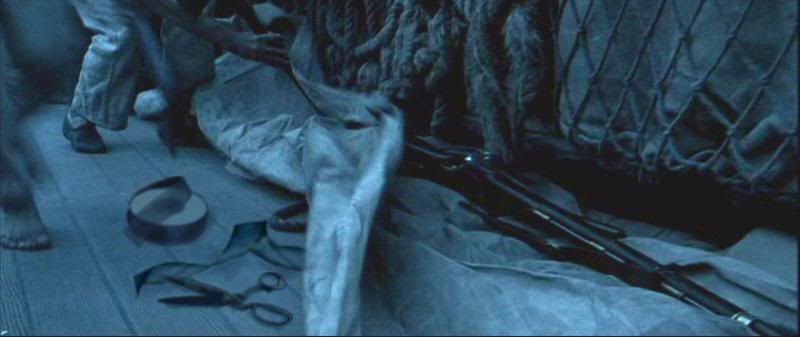 Some just attach a bow.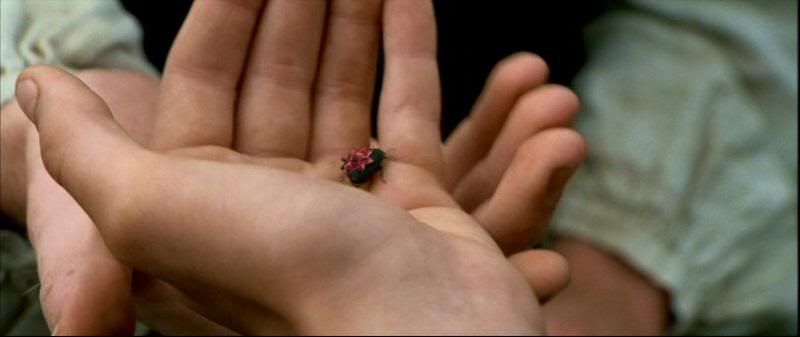 And then there's Higgins, who makes a private side of business wrapping gifts for the men. Usually Padeen is his assistant, but occasionally he needs extra help.
"No peeking there, Padeen - this one's for you! Sir, do you mind holding the paper? It has a tendency to curl.
Ohh, whistle while you work, too-tee-too-too-too-too-toooo...
"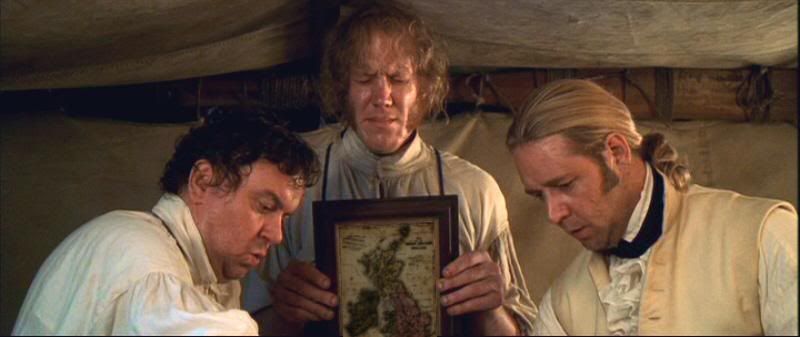 Fortunately for Jack, a bow is sufficient.
"A ship of my own - at last!"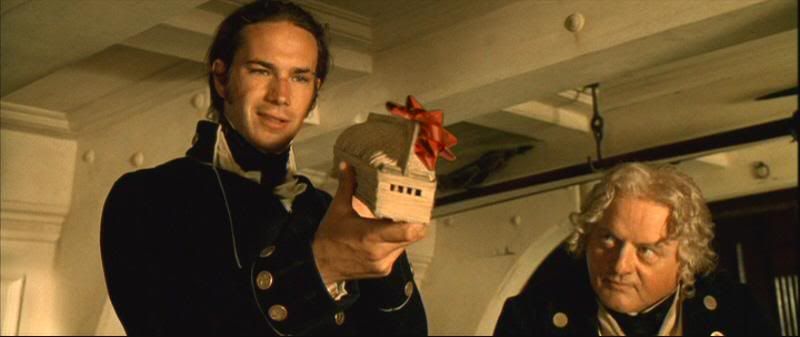 next page -->
Wrapping presents isn't easy on a man of war.