"Buying or making 196 presents puts undue strain on the men. I propose something new and different this year. Gentlemen, this year we shall draw names."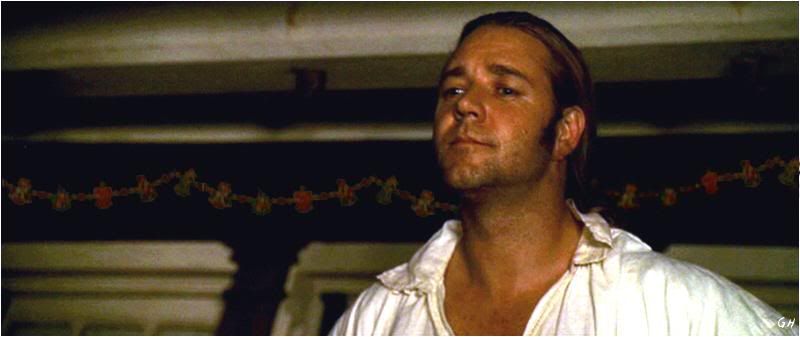 *stunned silence*
Allen: "With respect, sir - how will we do it?"
"Every man or boy's name will be written on a slip of paper, and we will pass the the names around in this boat."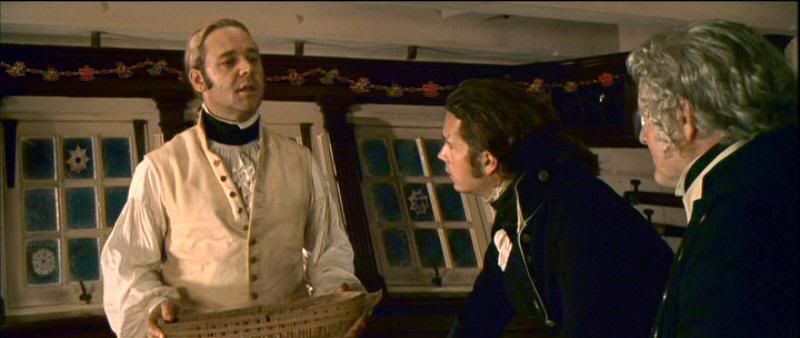 "Each crew member will take a slip of paper...
...with the name of one of his shipmates. That will be his sole gift recipient."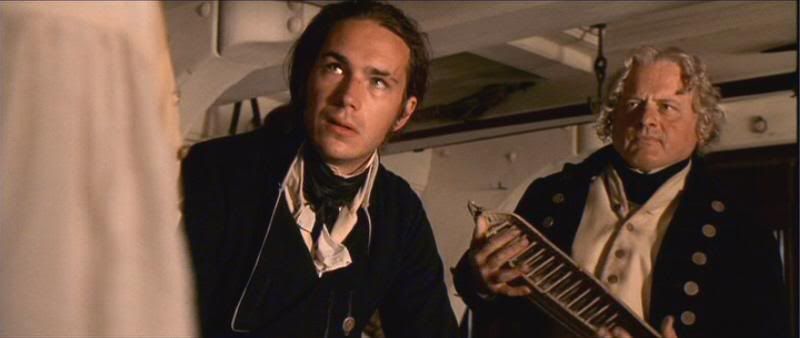 "And then each man will be responsible only for one present, sir? Instead of 196?"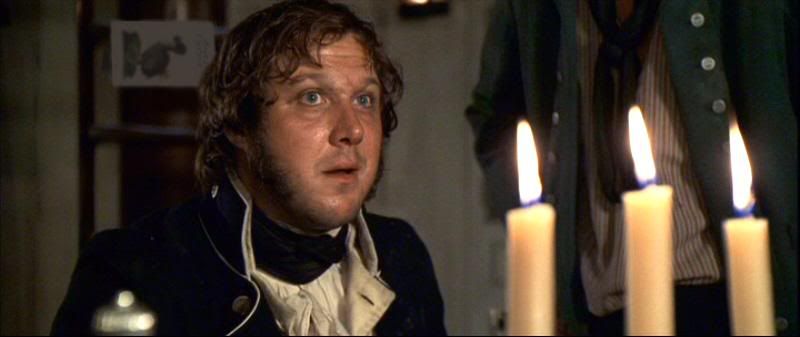 "That's right Mr. Mowett. Now help me get started. Stephen, start listing off the names of some people."
next page -->
And now that the crisis has passed, Jack develops a daring plan to alleviate some of the regular holiday stress.